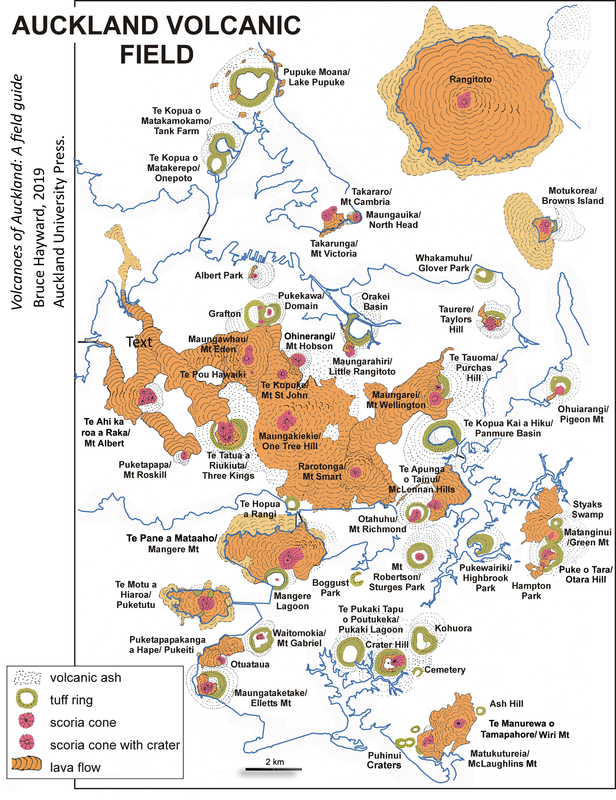 Auckland is built of an active volcanic field. This map shows the volcanoes from past eruptions.
In 2014, 14 Tūpuna Maunga were returned to Ngā Mana Whenua o Tāmaki Makaurau (the mana whenua tribes of Auckland). The Tūpuna Maunga o Tāmaki Makaurau Authority (Maunga Authority) was established to co-govern these sacred sites.
Map from Volcanoes of Auckland: A field guide, by Bruce Hayward, 2019, Auckland University Press.