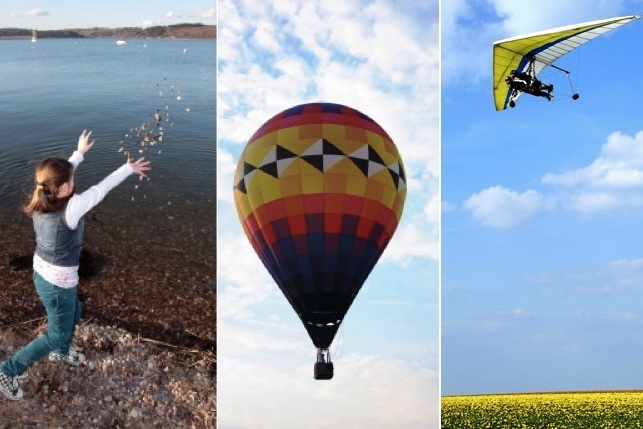 For something to float in air, it needs to be lighter than the same volume of surrounding air. Its particles are either lighter or less tightly packed than the particles of the air it is in.
The hot air inside a hot air balloon is less dense, where the air particles are not as closely packed together. This warm air inside the balloon is lighter than the air outside the balloon so the balloon will rise.
Helium balloons float because helium is less dense than air. Helium atoms are very, very small and can escape through the balloon material, which causes the balloon to eventually sink.
Related articles
Related activities
Related images