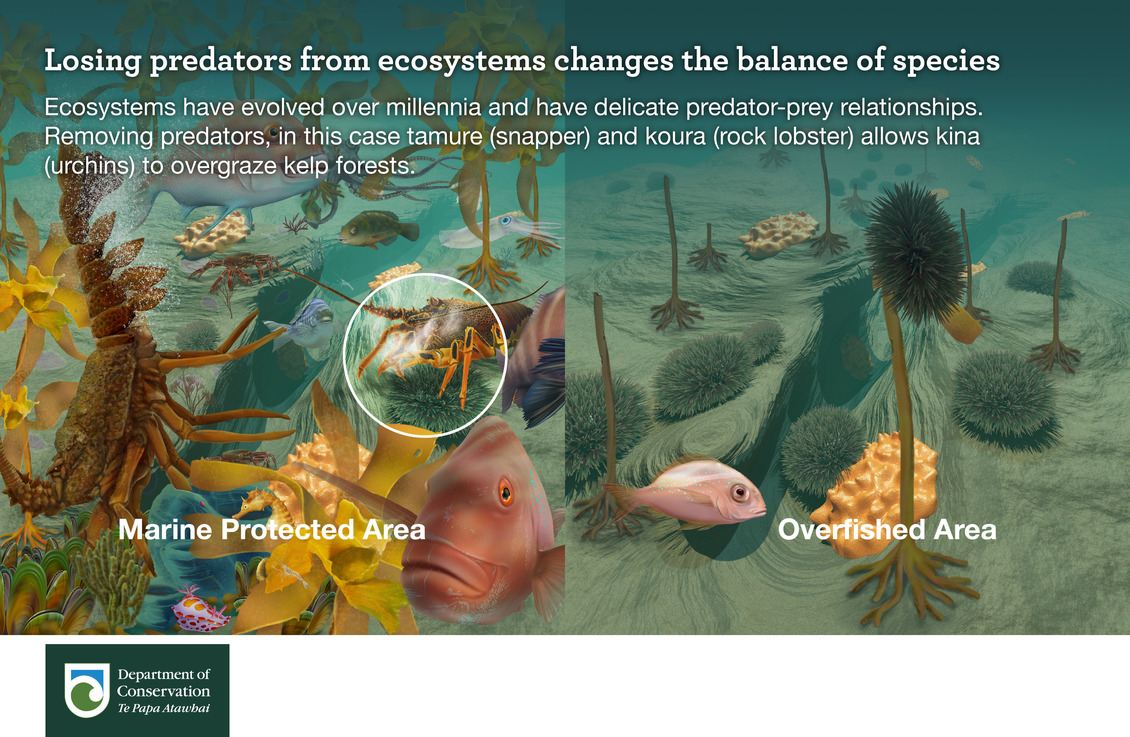 Healthy ecosystems are important to preserve biodiversity and support thriving fisheries.
Overfishing occurs when the balance of the ecosystem is altered. A decline or loss of the largest predators will change the predator-prey balance, which in turn disrupts the health of the ecosystem. These can result in dramatic changes, such as the kina barrens found when tāmure (snapper) and kōura (crayfish) are overfished. Large mature fish are not only more efficient predators but produce many more eggs than smaller fish, so the loss of the largest predators also reduces the number of young fish.
Download the Department of Conservation infographic as a PDF.
Copyright: Department of Conservation