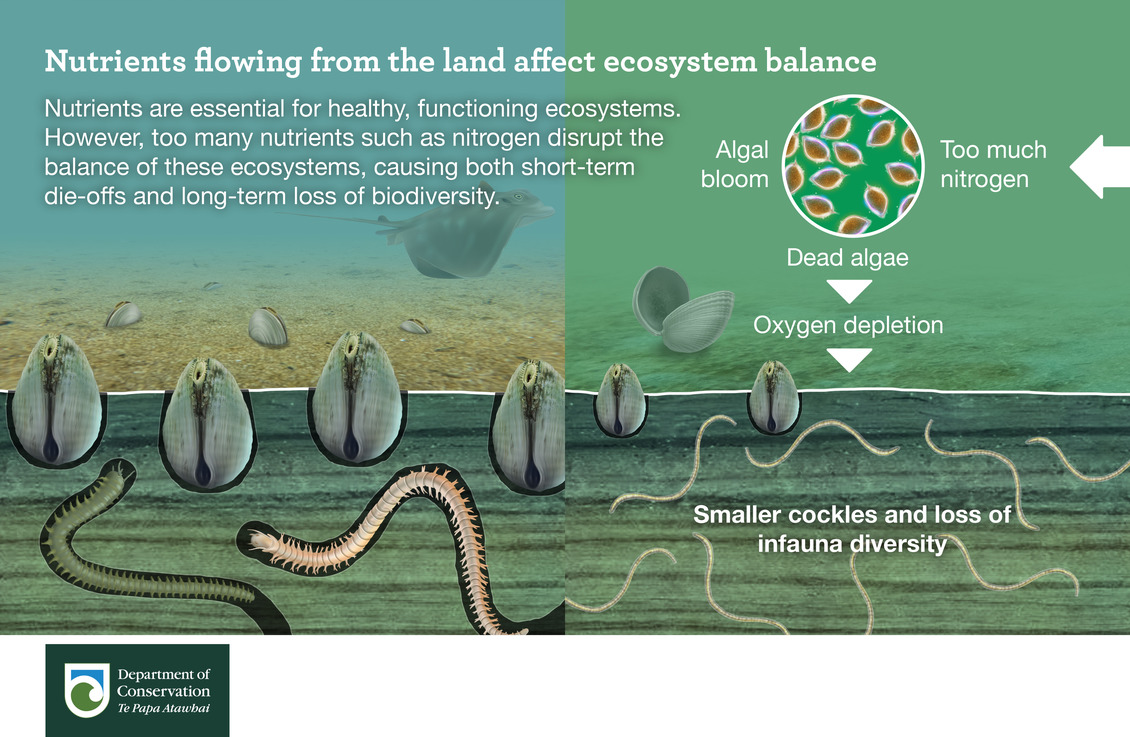 Nutrient levels within seawater are frequently used to monitor ecosystem health. Nutrients are essential for life to flourish – nitrogen, phosphorus and other nutrients contribute to healthy, productive ecosystems.
Too many nutrients cause harmful effects such as algae blooms. These blooms use the oxygen available in the water and deplete oxygen for other organisms, potentially causing dead zones where nothing grows.
This state of excess nutrients is called eutrophication. It has been shown to disrupt the balance of ecosystems, changing the types of organisms found and reducing overall diversity.
Download the Department of Conservation infographic as a PDF.
Copyright: Department of Conservation