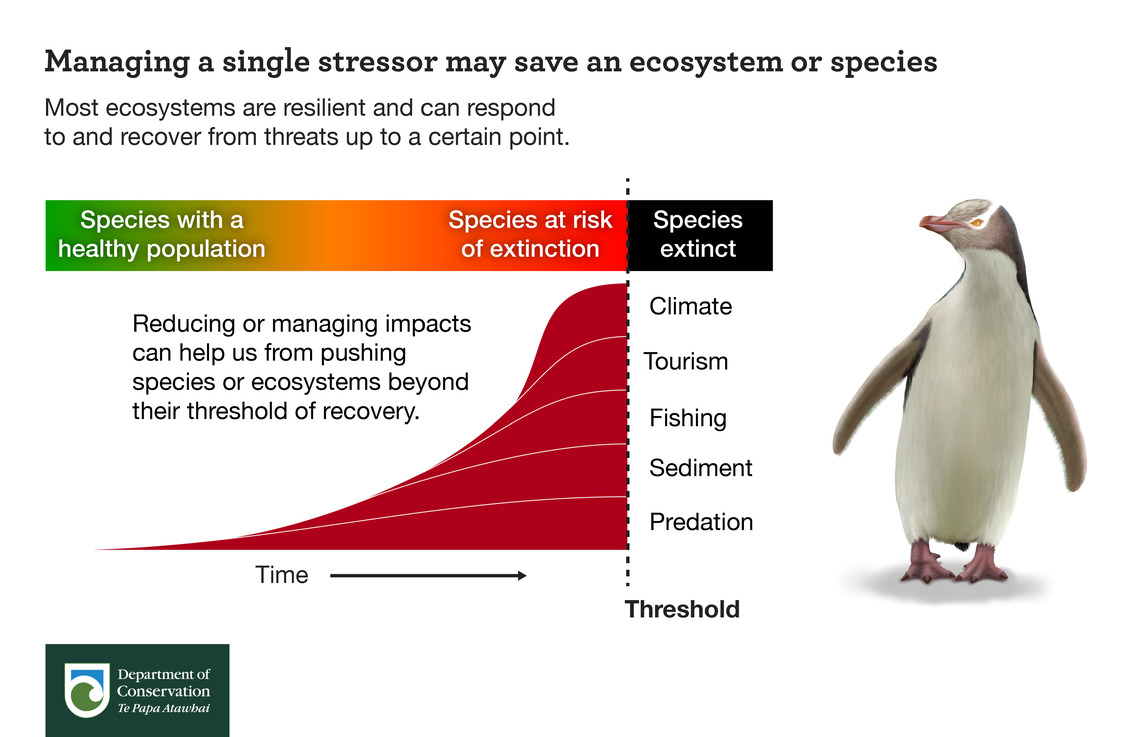 Unfortunately, we can't protect every species or habitat from every threat that they face. Just as threats compound and multiply each other, lessening or removing one threat can make a dramatic difference for the survival of a species.
Managing the multitude of threats that face our marine ecosystems is a complicated task. However, ecosystems are resilient and have a natural capacity to respond to challenges. By reducing one or more of our impacts on the ocean, we may avoid pushing an ecosystem or species beyond their ability to recover.
Download the Department of Conservation infographic as a PDF.
Copyright: Department of Conservation