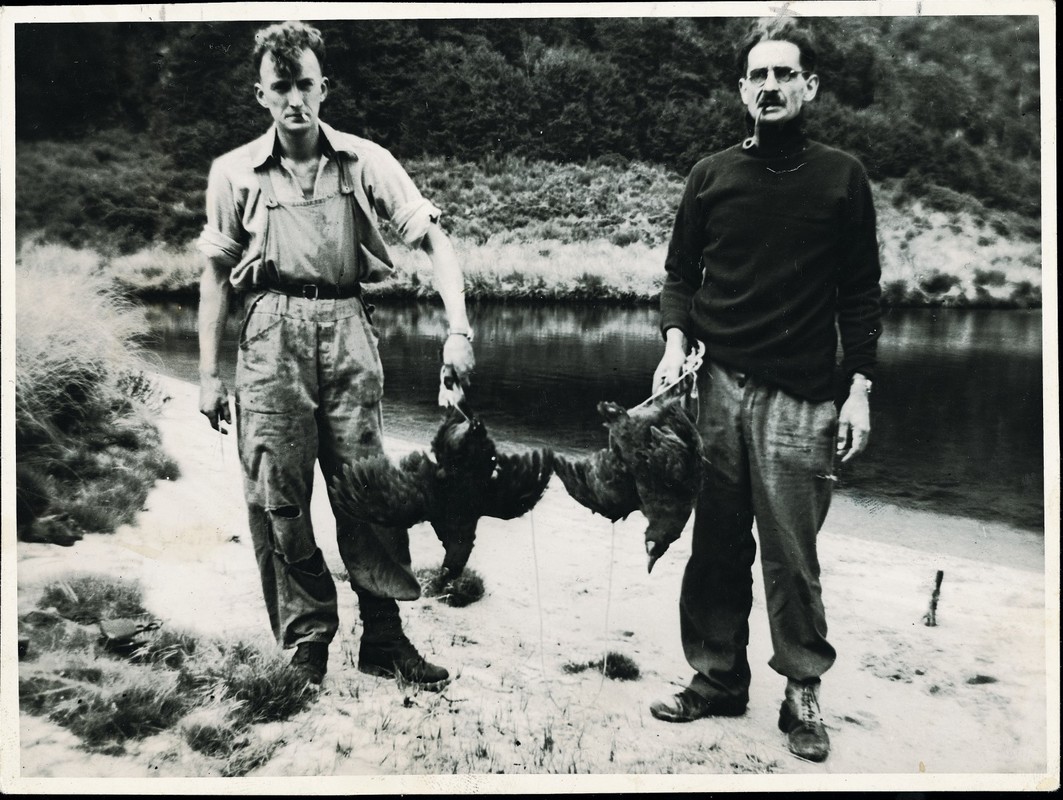 Takahē once lived throughout Te Waipounamu South Island but were officially declared extinct in 1898. People thought that the takahē had experienced the same fate as the moa and the moho (North Island takahē).
After some detective work and a carefully planned search, takahē were rediscovered in Fiordland's Murchison Mountains in 1948. The location was declared a special area and closed to public access. For more than 65 years, takahē have been a focus of conservation efforts and have pioneered world-recognised conservation techniques.
There have been four national recovery plans in place for takahē. The main objective of the fourth plan (2007–2012) was to increase the takahē population by 25%. The current national Takahē Recovery Programme (2012–2026) is guided by the following aims: increase the population growth rate to greater than 5% per year; a minimum of 90 breeding pairs at secure sites; maintain the Murchison Mountains as a key habitat for takahē; establish at least one new recovery site; and share the story of the takahē as a conservation icon.
Related Hub resources:
Related ZEALANDIA resources:
Can we make New Zealand pest-free? introduces a comprehensive suite of resources by ZEALANDIA supporting schools to explore New Zealand's pest-free vision.
Acknowledgement: Photo of Dr Geoffrey Orbell (right) and Neil McCrostie, courtesy of the Orbell family.