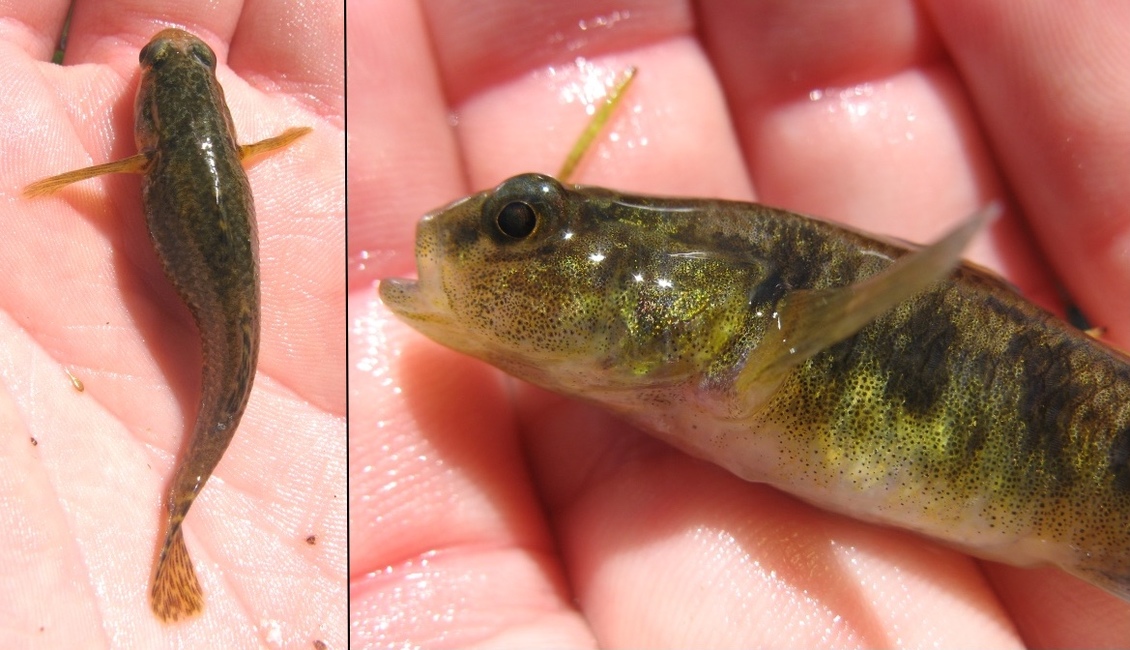 The seven species of freshwater bullies in New Zealand, which belong to the Eleotridae family, are the:
Tarndale bully (Gobiomorphus alpinus)
Cran's bully (Gobiomorphus basalis)
upland bully (Gobiomorphus breviceps)
common bully (Gobiomorphus cotidianus)
giant bully (Gobiomorphus gobioides)
bluegill bully (Gobiomorphus hubbsi)
redfin bully (Gobiomorphus huttoni).
A number of the species are difficult to tell apart, and scientists rely on microscopes.
Bullies are found in a range of habitats including streams, rivers and lakes. Of the seven species, three are strictly diadromous (bluegill, redfin and giant bullies), while three are non-diadromous (Cran's, upland and Tarndale bullies). The common bully can be either.
Bullies are well camouflaged against sand and rocks but can be seen darting in the shallows during the day or night.
Unlike the galaxiids, they have coped well with humans, remaining fairly widespread and abundant, with only one species regarded as threatened. On the New Zealand Threat Classification System, the Tarndale bully is ranked 'at risk – naturally uncommon' because it is found only in a few small subalpine tarns in the headwaters of the Clarence and Wairau Rivers in the Marlborough region. The total area these fish occupy is calculated at 0.59 km2. However, it remains listed as 'least concern' on the IUCN Red List, as the extreme isolation of its location is seen as a positive for its protection.
Acknowledgement: Tarndale bully images courtesy of Stella McQueen