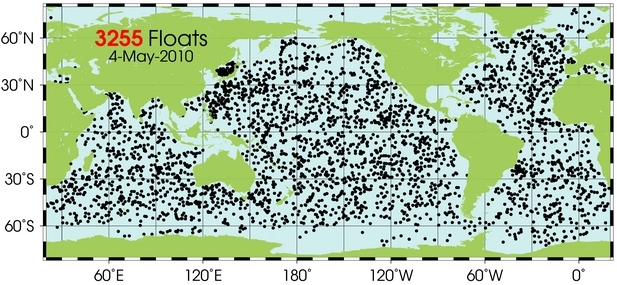 The 3,255 Argo floats are well spread around the globe, collecting temperature and salinity data from the upper 2,000 m of the ocean.
These data were collected and made freely available by the International Argo Project and the national programmes that contribute to it.
www.argo.ucsd.edu
http://argo.jcommops.org
Argo is a pilot programme of the Global Ocean Observing System.