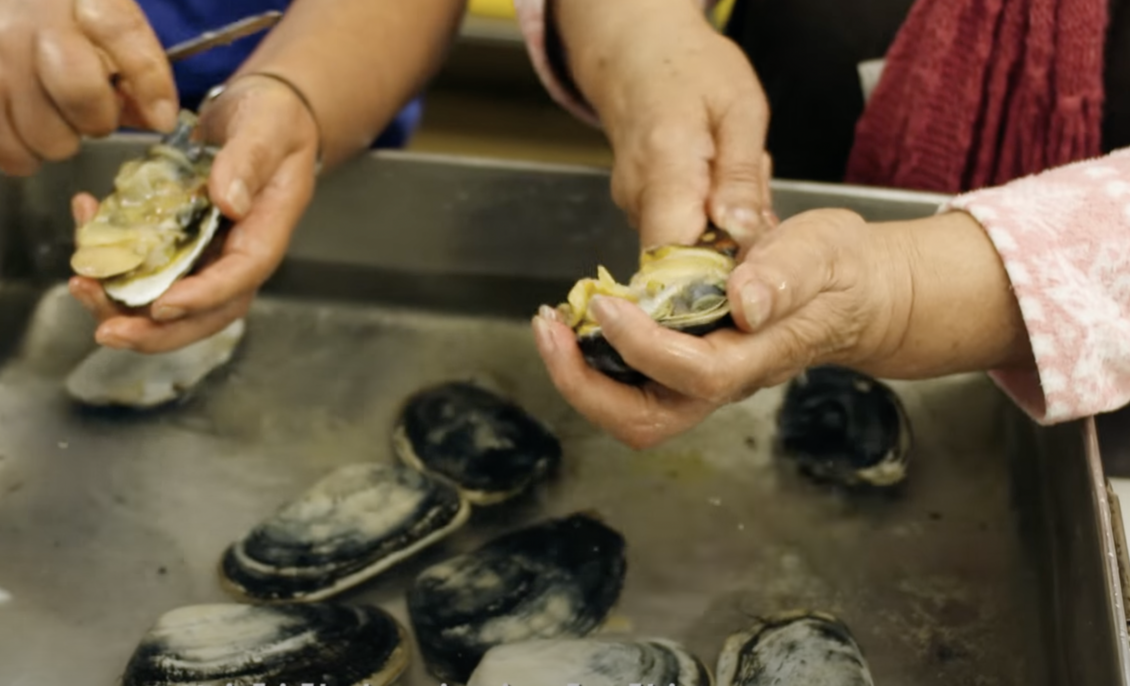 Toheroa (Paphies ventricosa) are large endemic clams found in the intertidal zones in west and south-facing Northland, Kāpiti and Southland beaches. Once abundant, populations have substantially decreased from overharvesting. Despite toheroa being protected, their populations have failed to recover.
Techniques aimed at protecting and growing toheroa beds have included translocation. Rāhui have included stopping harvests during the main spawning time – indicated by the flowering of kūmarahou – restricting harvests to 2 days a year and enacting a full-scale ban.
Unfortunately, challenges such as water pollution, illegal harvesting and vehicles driving over beds and crushing juveniles continue to add pressure to toheroa populations.
Related resources
Ngāi Tahu Mahinga Kai video
Tohera – featuring Cyril Gilroy gathering toheroa at Ōreti Beach
Download a PDF of the video transcript here
Articles
Video