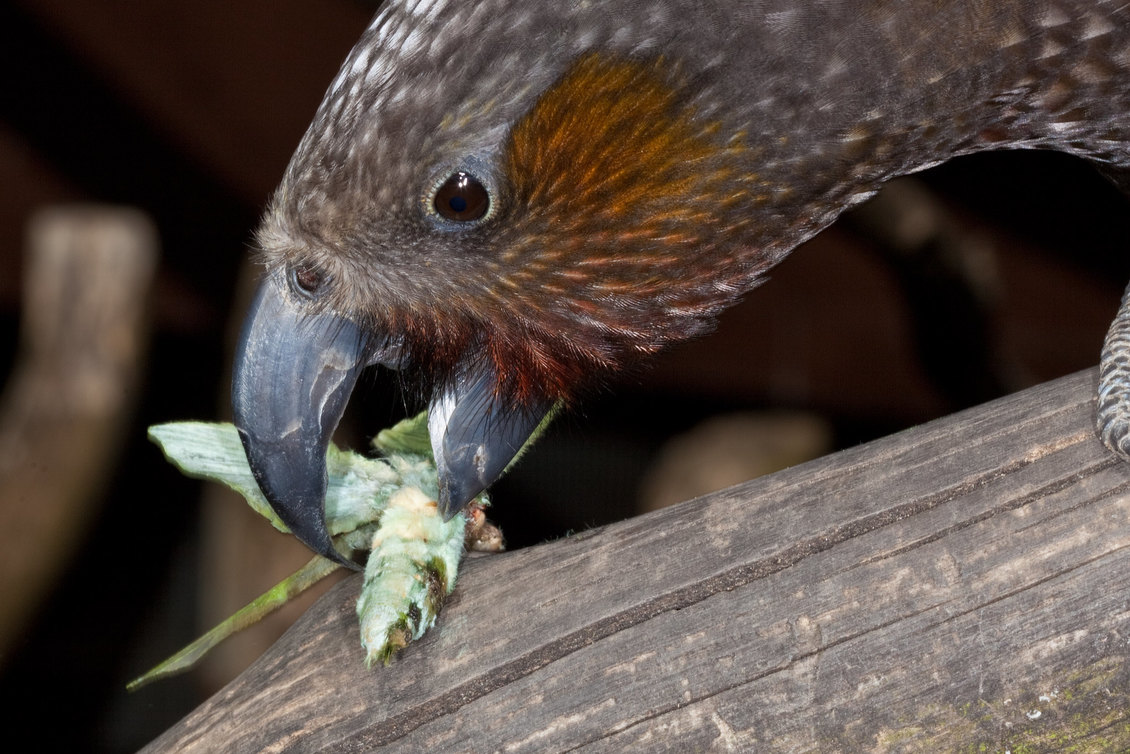 Birds have a range of easily observable structural and behavioural adaptations that give clues to their different foods and lifestyles.
The kaka uses its strong beak to remove strips of bark from trees, looking for insects and tree sap. The kaka has a brush tongue to lick sap that oozes from the cuts it makes.
The whio has rubbery soft flaps on the end of its bill to help scrape its food off the surfaces of rocks. Look closely at this image and you'll also see the sieve-like structures inside the bill. It uses these to sieve larvae and insects.
Related articles
Related images
Related activities
IMAGE: Kākā eating a pūriri moth, courtesy of Ngā Manu Images