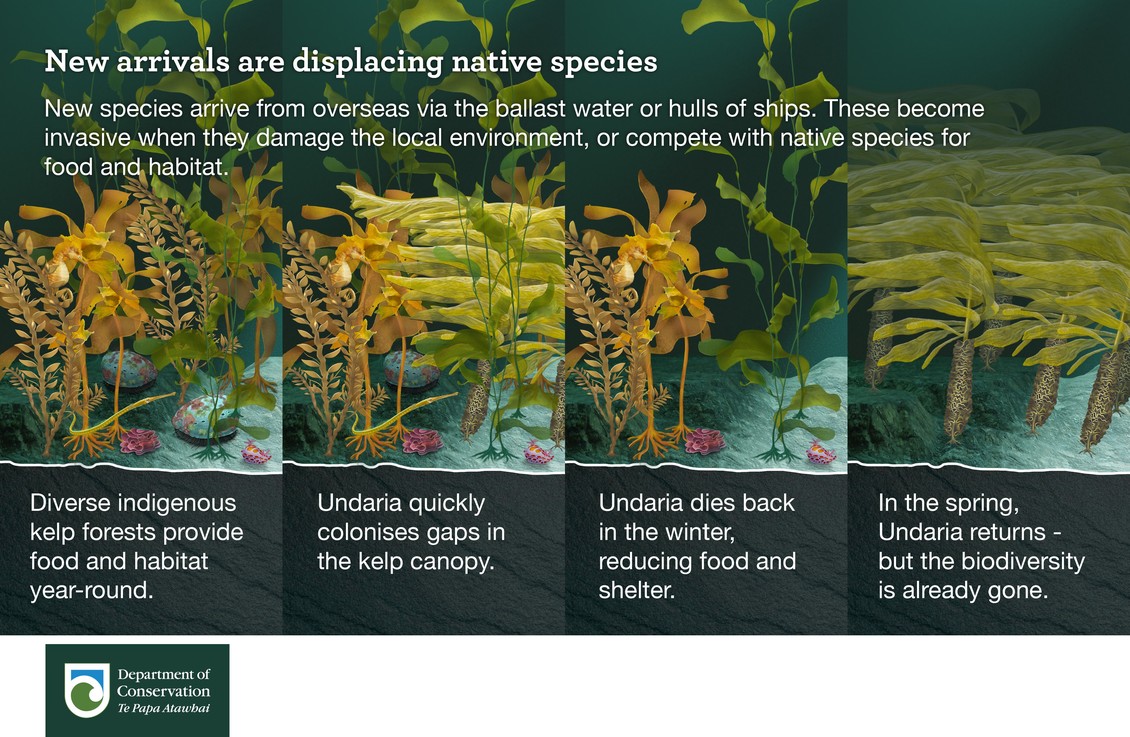 The marine ecosystems of Aotearoa evolved over thousands of years in careful balance. Some new species arriving from overseas can quickly adapt to local conditions and threaten native species.
Invasive species that are able to establish can threaten existing ecosystems by competing with native species for space, shelter or food. Others can cause physical damage to the environment or infrastructure – for example, an invasive tubeworm is known for blocking pipes in the Hauraki Gulf.
Once a species has been introduced to our waters, it can be extremely difficult to remove them. This is why biosecurity must be diligent in checking ships' hulls and ballast waters for unwanted guests.
Undaria pinnatifida is an invasive species of seaweed that was first found in New Zealand in 1987 and has become established in some areas in Southland. One mature plant can produce up to 700 million spores, which can live in the ocean for up to 2.5 years, making them very difficult to eradicate.
Download the Department of Conservation infographic as a PDF.
Copyright: Department of Conservation