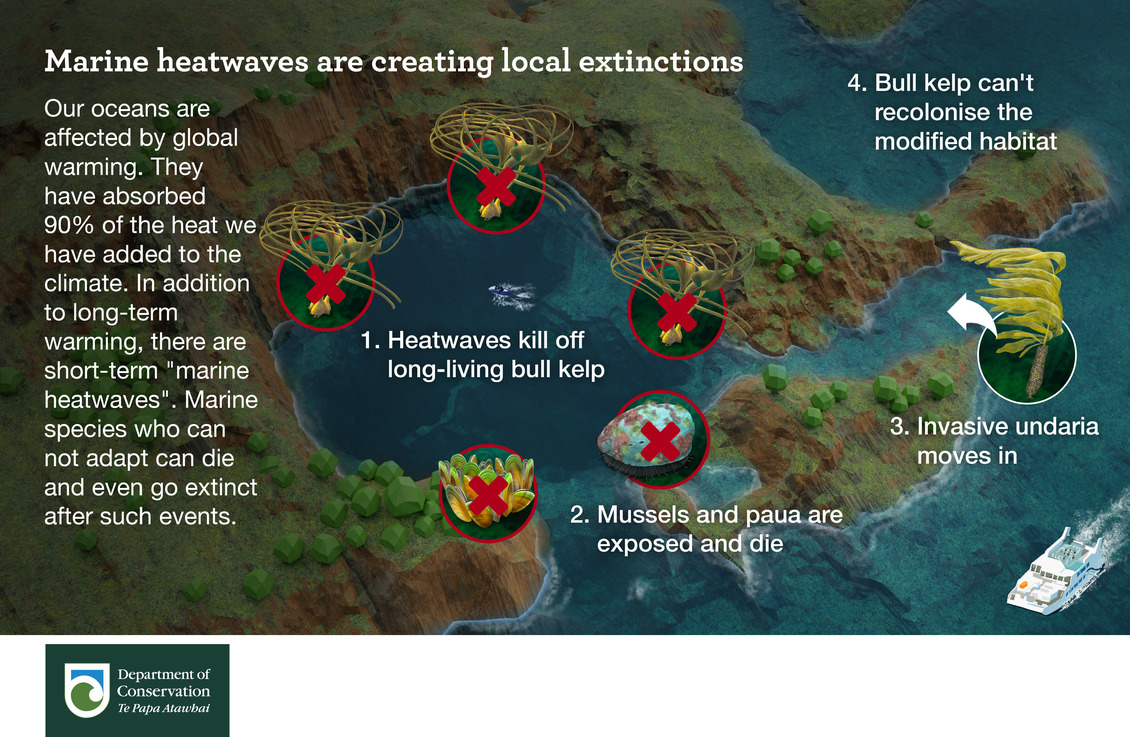 Globally, oceans absorb 90% of the heat that we add to the atmosphere. This warming isn't evenly spread throughout the oceans but arrives in 'blobs' that affect specific areas, similar to heatwaves in the weather. Marine heatwaves can be caused for a variety of reasons, such as reduced cooling of the ocean during warm winters.
This localised warming of the ocean has severe effects on marine life. Zooplankton (the small animals that are a large part of the food chain) will grow smaller and have less fat, meaning that fish and marine mammals will have fewer calories available to them. Warmer waters can mean more frequent harmful algal blooms and a better environment for pathogens such as bacteria to thrive.
As ocean temperatures continue to rise, tropical species will begin to move further from the equators towards the poles, displacing indigenous species such as bull kelp, which are less adaptable to rising temperatures.
Download the Department of Conservation infographic as a PDF.
Copyright: Department of Conservation