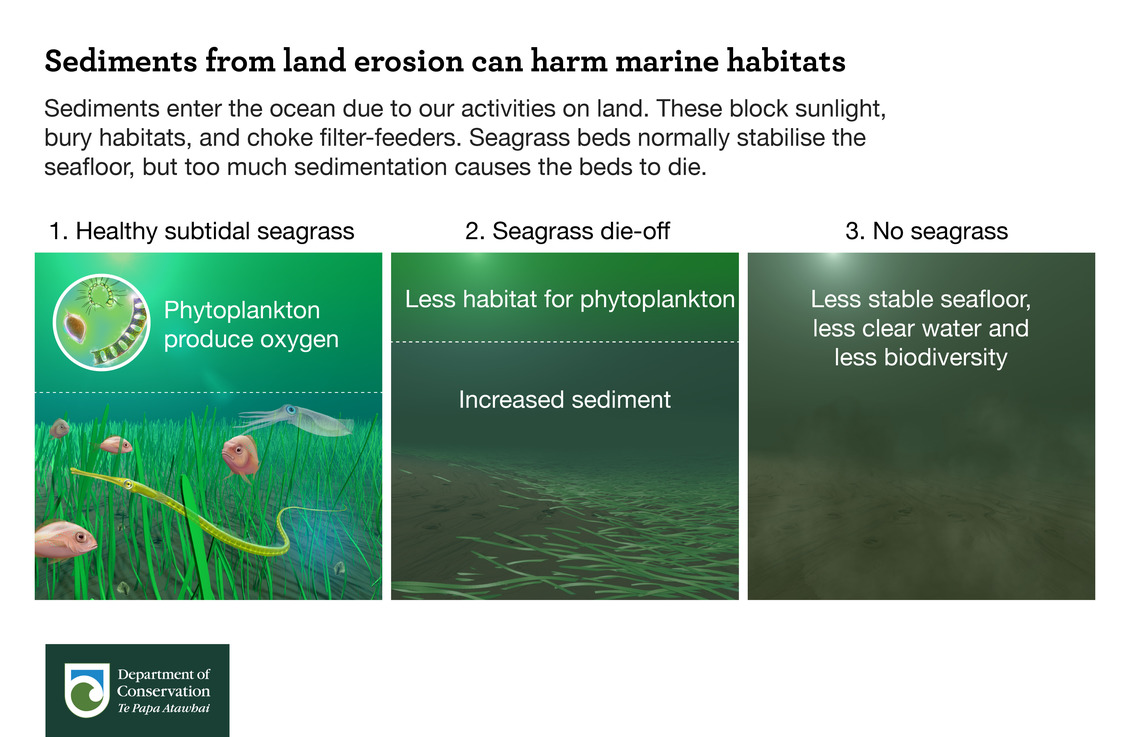 Sedimentation is the process of small particles such as silt and mud building up in the ocean. Sedimentation is a natural result of erosion, which is accelerated by poor land management such as deforestation. Ecosystems can normally deal with sediments, but too much too quickly causes problems. These sediments block incoming sunlight, choke filter-feeders and carry with them toxins and heavy metals from the land.
Seagrasses are a biogenic habitat that are extremely threatened by oversedimentation. Although they only cover 0.1% of the ocean floor, they store up to 12% of the ocean's carbon. They are declining 4–10 times faster than tropical forests but currently aren't well represented within marine protected areas. When excess sediments arrive in seagrass habitats, the seagrasses can't survive in reduced light levels and quickly die.
Download the Department of Conservation infographic as a PDF.
Copyright: Department of Conservation