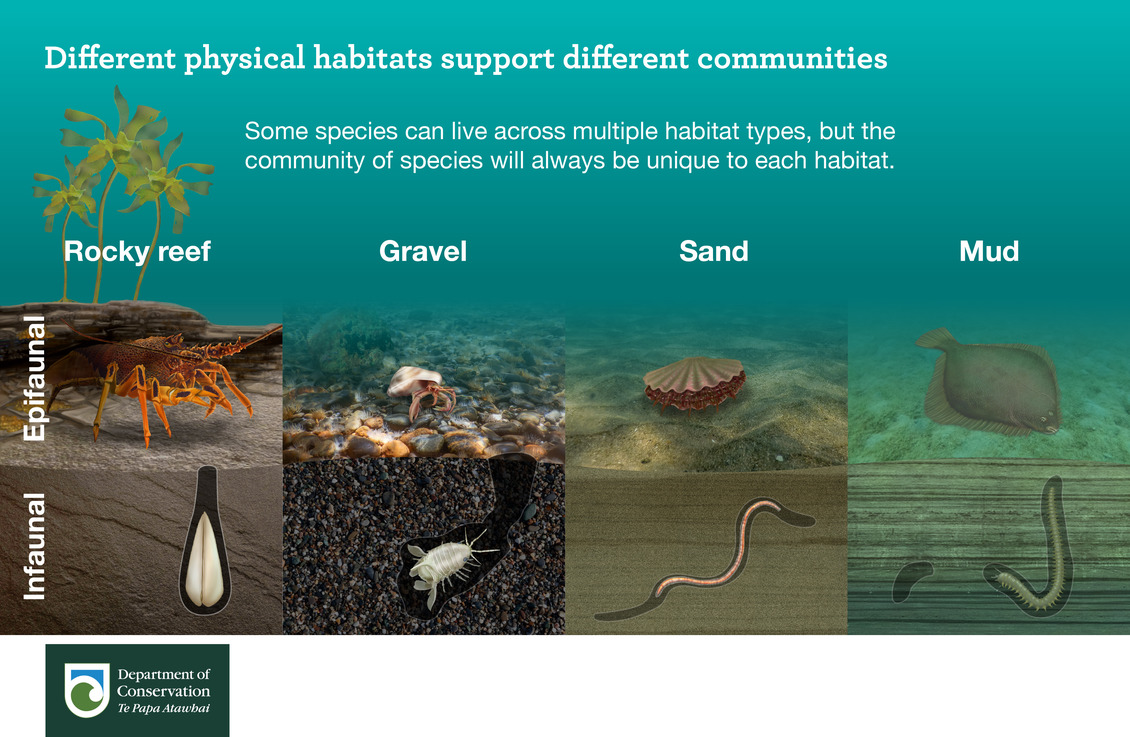 Any given habitat type will have a range of different infaunal (under the seafloor), epifaunal (on the seafloor) and water column (above the seafloor) creatures within it. For instance, a sandy seafloor habitat may have burrowing snails and amphipods, while rays and eels may shallowly bury themselves in the sand for protection or to hunt prey.
The type of sediments found in an area will depend on the level of energy in the surrounding waters. Strong currents and waves are capable of moving small stones and pebbles, which will wash away. In places where wave and current energy is low and water is slow moving, such as estuaries or sheltered bays, sediments settle and accumulate the smaller particles and so have muddy or silty bottoms.
Download the Department of Conservation infographic as a PDF.
Copyright: Department of Conservation