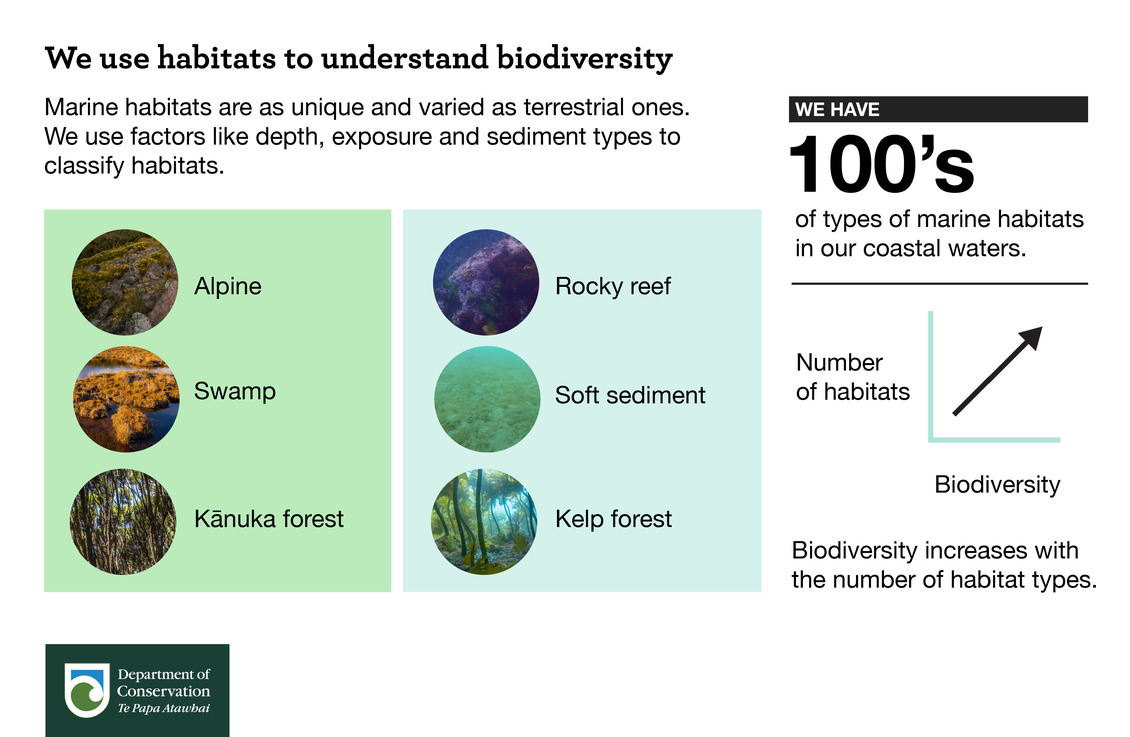 Just as there are different types of habitats on land, the ocean also has an amazing diversity of habitat types and species that live within them. A habitat can be the size of your backyard or big enough to cover hundreds of kilometres of ocean. It all depends on the unique conditions and features of that area.
In our oceans, habitats are formed in two ways – from living organisms and from physical features such as sand, mud or rocks. They extend from the seashore all the way to the deepest parts of the open ocean.
We classify them according to the combination of different factors – ocean depth, the intensity of currents and waves and the type of seafloor (such as coarse sand or mud). Each combination of factors forms a unique type of habitat that supports many levels of life from the smallest invertebrates to taonga species like tuna (eel) to commercially important species like snapper.
Download the Department of Conservation infographic as a PDF.