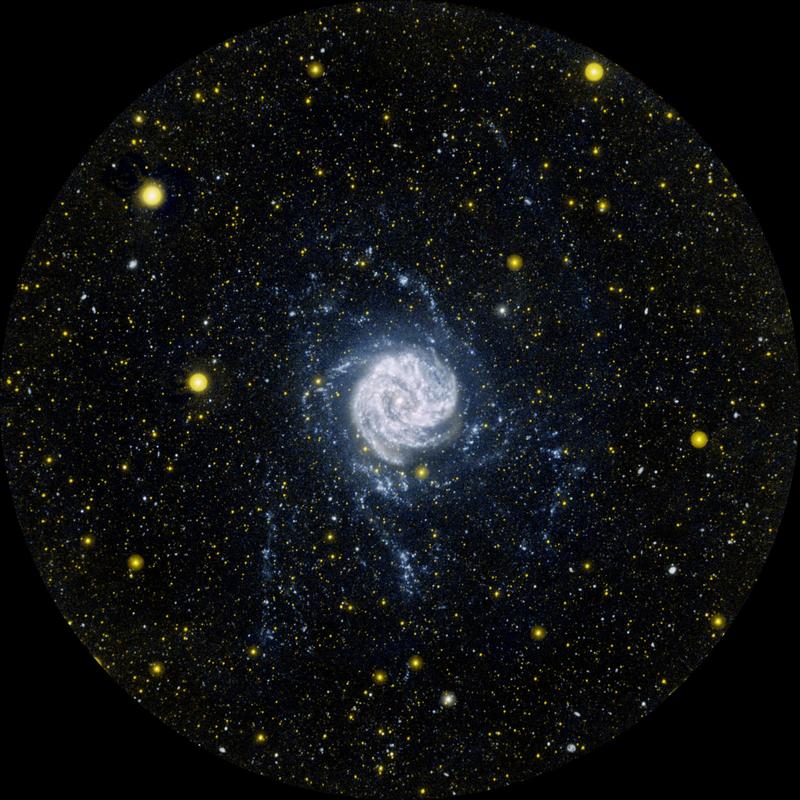 Part of spectrum viewed: Ultraviolet (wavelengths shorter than visible light).
Location: In orbit, as most UV is blocked by the atmosphere.
Sources of radiation:
The hottest stars (very young or very old) give off the most UV.
Image: A UV telescope image shows the hot young stars around the Southern Pinwheel galaxy. Visible light would only pick up the white spiral galaxy at the centre of the image. Courtesy of NASA/JPL-Caltech/MPIA.