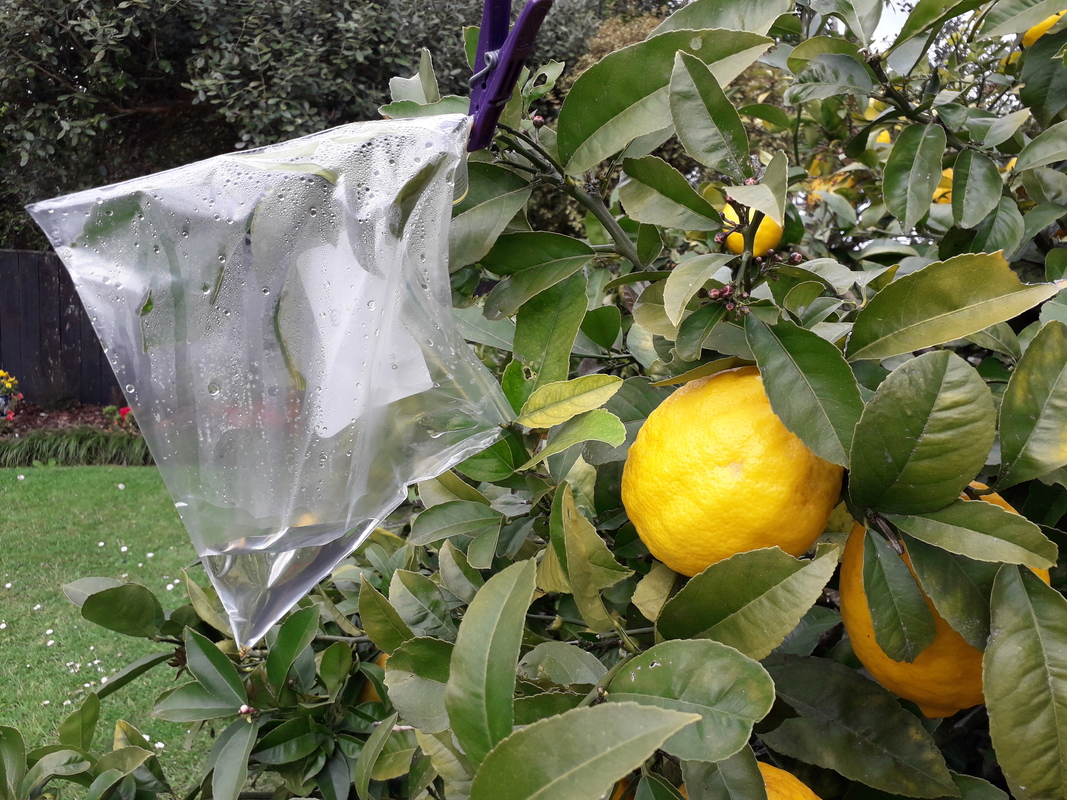 Transpiration happens when plants evaporate water through the openings in their leaves. The rate of transpiration depends on leaf shape, size, pores (stomata) and waxiness of the leaf surface.
Use this image to explain how the process works, then go outdoors to capture transpiration.
Choose a location that receives full sunlight. Place a plastic bag around the leaves of a plant. Secure the bag with a peg or clip. Leave the bag outside for a day or two, but monitor it regularly.
We cannot see transpiration as the water leaves as a gas, but we can capture the water vapour. We can see the water as it condenses – returns to its liquid form.
Acknowledgement: The University of Waikato Te Whare Wānanga o Waikato