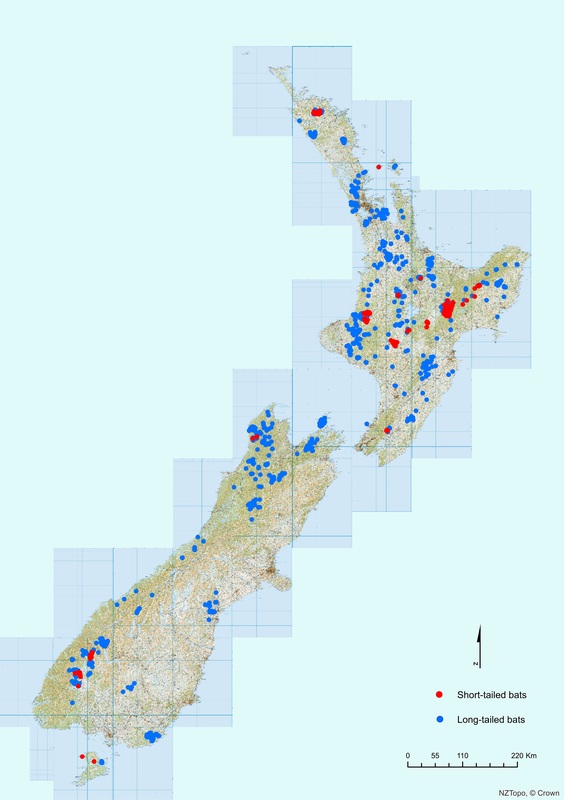 This map is based on bat records from 2008- 2019 that are held by the Department of Conservation and it is subject to change as the database is updated. The dots show the distribution of bats in New Zealand and do not relate to the abundance. Further, any places that do not have dots may not mean absence of bats, it may just reflect that no surveys have been done there.
There are two sites shown – the Tararuas and Oparara in Nelson – that show presence of short-tailed bats. It is likely that both these populations have been lost since 2008 – as repeated surveys at these sites have not detected them again.
This map should not be published without permission from DOC.