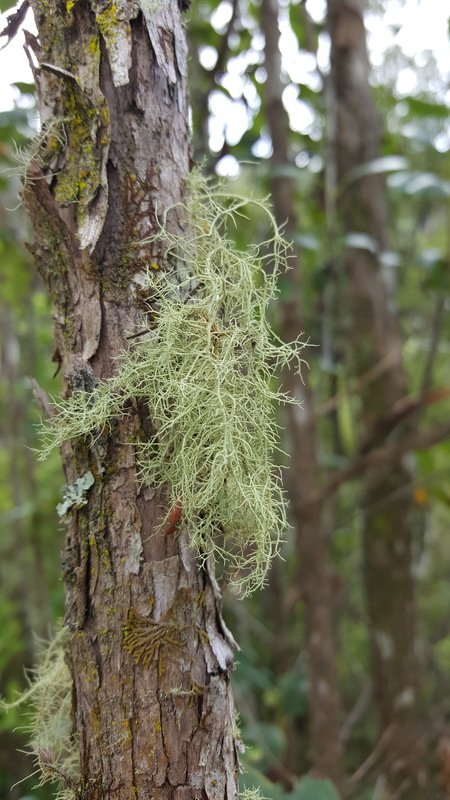 A number of lichens (fungi) and mosses (plants) were collected by our ancestors for use as a soft covering for wounds and to stop bleeding. Angiangi and hawa are names that may refer to several different kinds of lichens and mosses found in Tāne-mahuta.
A lichen is a fungus that has partnered with tiny cells of algae. The fungus gives a home to these plant cells that can use light to produce sugars for use by both the algae and the fungus. So lichens can live in harsh places, even on concrete footpaths, fence posts, and roads, where neither the fungus nor the algae could live on their own. Mosses are not fungi at all. They are plants.
Activity
Look for lichens on fence posts, power poles, footpaths and roads. Lichens can occur even in these harsh environments, but angiangi is only found in forests.
IMAGE: Mikey Watson, CC BY-NC 4.0