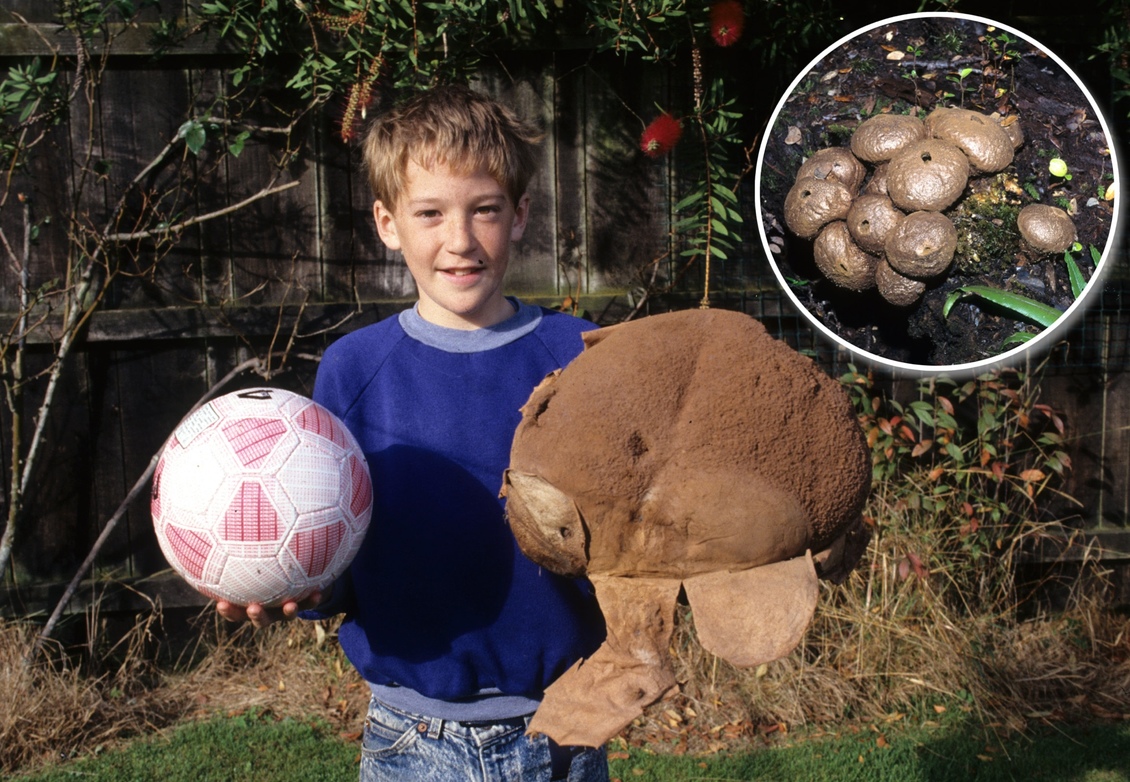 There are different kinds of pukurau, some growing in Tāne-mahuta and others on farmland. Their hyphae feed on plant matter in the soil. When the moisture and temperature is right, the puffball fruitbody grows rapidly above the soil surface – sometimes up to a very large size. Edible kinds were eaten when young and firm and when the inside of the puffball is white. Later, the inside part softens and turns brown and powdery as thousands of spores develop. The spores are spread in the wind after being puffed out of the puffball by the impact of raindrops or an animal.
Pukurau were also used by our ancestors in medicine, for example, to stop bleeding from wounds and for pain relief from scalds and burns.
Recent research suggests that Calvatia gigantea may have potential as an extract for modern medicines and health. Read more in Antibacterial mushrooms.
Pukurau grows widely in Aotearoa but may have been especially common around the Tukituki River in Hawke's Bay. The name of the Hawke's Bay town Waipukurau is linked to the fungus pukurau. Tūpuna tell of pukurau growing on a nearby hill pā. These were collected and taken to a pool known as Te Waipukurau-a-Ruakūhā to soften or treat the flesh.
Activity
Look carefully on farmland in autumn for the large football-sized puffballs. They grow to a large size rather quickly.
IMAGE: Examples of a large and small puffball varieties. Ross Beever and inset image, Manaaki Whenua – Landcare Research.