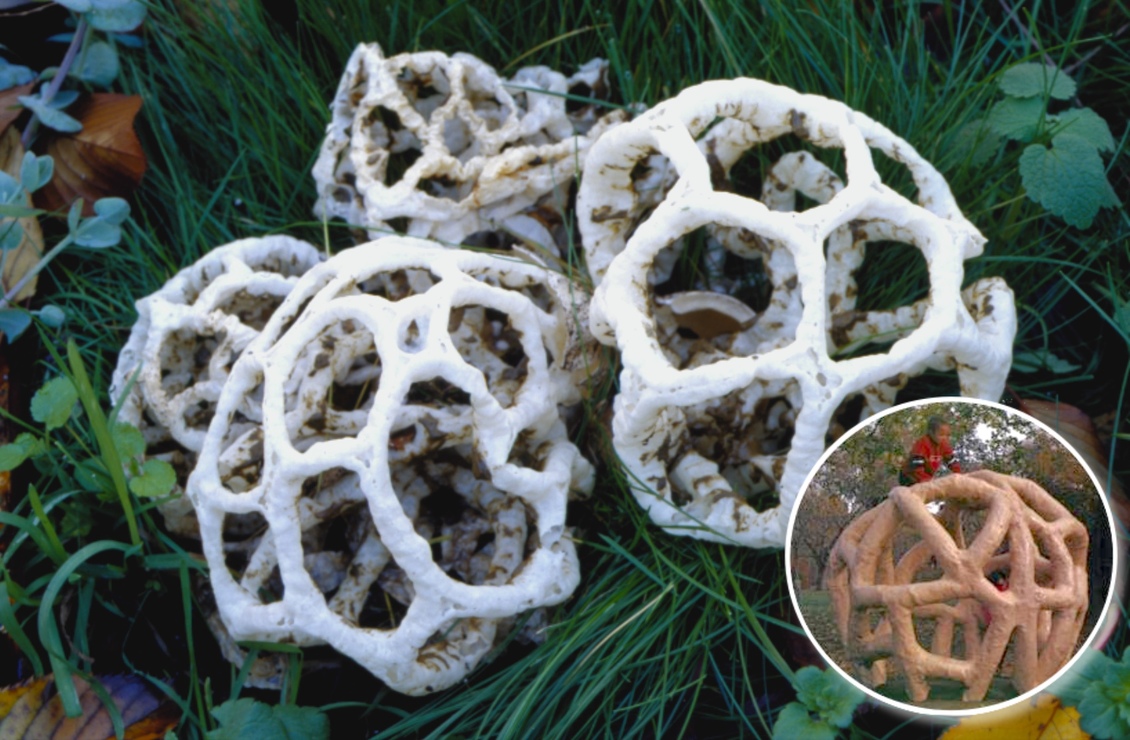 Once seen and smelt, this fungus is not forgotten! It is another stinkhorn fungus like puapuatai. It was collected by our ancestors when young and like an egg, but only the outer part was eaten. Later, it opens to become like a white basket or net. A smelly slime on the inside of the net attracts flies that then spread the spores.
Our ancestors in different parts of Aotearoa had over 35 different names for this fungus, suggesting that it was well known. Some names like tūtaewhatitiri refer to its apparent sudden appearance after thunder storms – Whatitiri is a name of our thunder god. In the South Island, whareatua – house of the devil – was linked to its net-like appearance.
Activity
If you find a basket fungus in good condition, hold your nose, and blow up a round balloon inside the basket. Tie off the balloon, and let the basket dry against the balloon. Then pop and remove the balloon, and see if your friends can guess what your net-like hollow ball is.
IMAGE: Te kōpurawhetū and the former children's climbing frame from Hagley Park, Christchurch. Manaaki Whenua – Landcare Research.