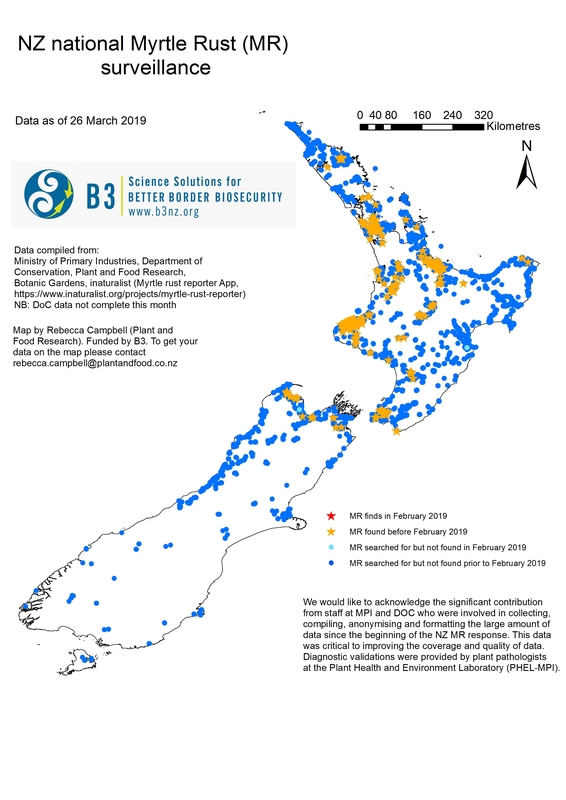 This map combines data from several organisations that are monitoring New Zealand for myrtle rust. It was current as of 25 Februay 2019. You can download a PDF version here.
Prior maps can be downloaded for February 2019, January 2019, December 2018, November 2018 and October 2018.
Data compiled from: Ministry for Primary Industries; Department of Conservation; Plant and Food Research; iNaturalist; Myrtle Rust Reporter App; and botanical gardens.