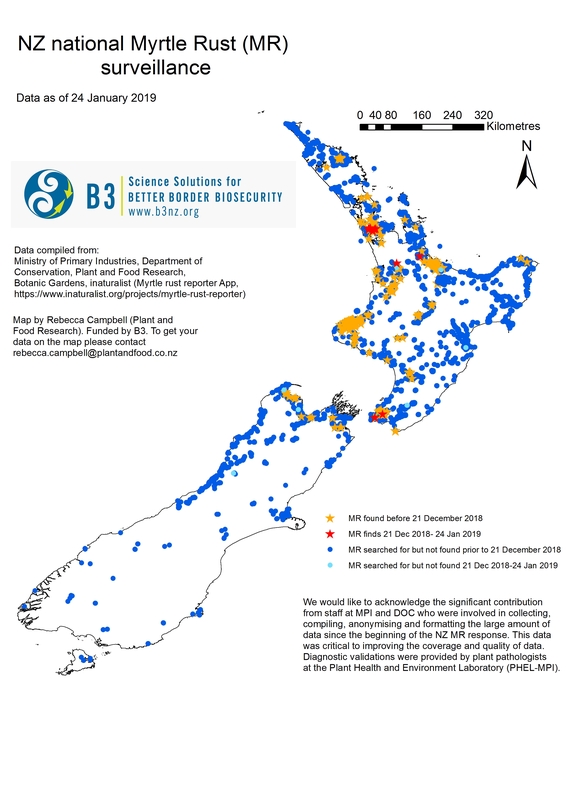 This map combines data from several organisations that are monitoring New Zealand for myrtle rust. It was current as of 24 January 2019.
Prior maps can be downloaded for December 2018, Novemeber 2018 and October 2018.
Data compiled from: Ministry for Primary Industries; Department of Conservation; Plant and Food Research; iNaturalist; Myrtle Rust Reporter App; and botanical gardens.