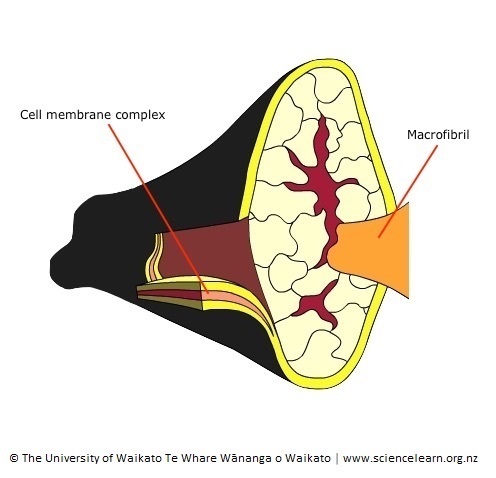 The cortical cells are surrounded and held together by a cell membrane complex, acting similarly to mortar holding bricks together in a wall.
The cell membrane complex contains proteins and waxy lipids and runs through the whole fibre. The molecules in this region have fairly weak intermolecular bonds, which can break down when exposed to continued abrasion and strong chemicals.
The cell membrane complex allows easy uptake of dye molecules.
Image University of Waikato