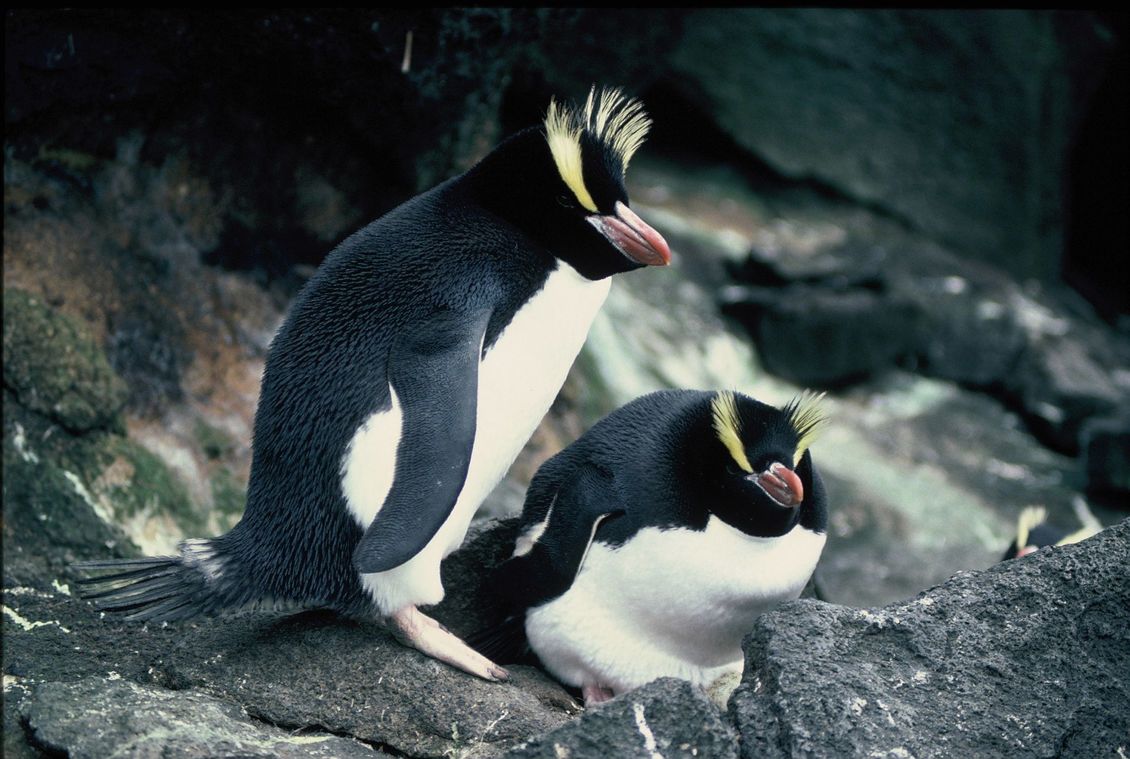 The eastern rockhopper penguin (Eudyptes filholi) is one of three species of penguins that can be found on the Auckland Islands. The rare yellow-eyed penguin (Megadyptes antipodes) also comes ashore here to breed. The Department of Conservation carry out an annual yellow-eyed penguin survey on the Auckland Islands.
Some erect-crested penguin (Eudyptes sclateri) can be found on the islands, but scientists think it is unlikely they breed there any more as an egg has not been seen since 1972. It is likely that the ornate crest feathers are involved in sexual selection. Crests may also indicate general health, social status and sexual maturity as the crests do not form until the first annual moult and do not reach their full length and brightness until the second or third year.
Pictured is the erect-crested penguin.
What other bird adaptations for sexual selection can you think of?
Yellow-eyed penguins are our rarest species of penguin. What are some of the possible factors causing the population to decline? What is being done to stop New Zealand from losing another endemic species?
Acknowledgement: Colin Miskelly, Birds Online.