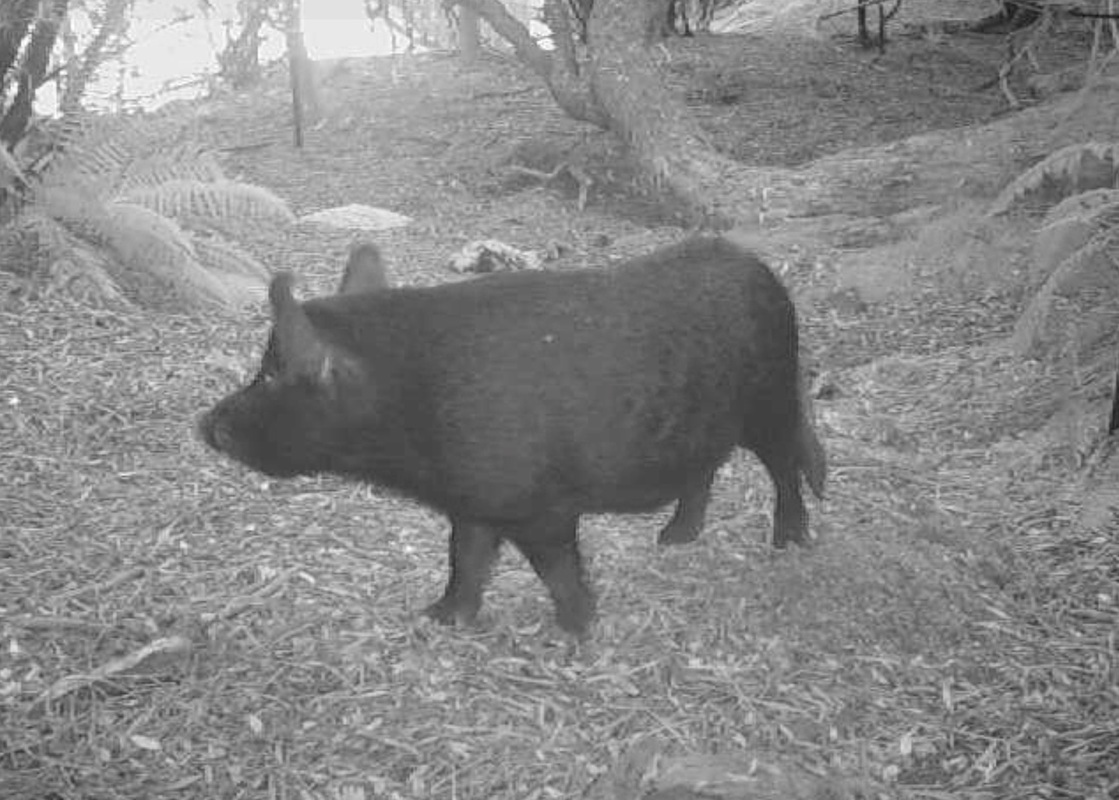 Pigs and other mammals were introduced to Auckland and Enderby Islands as a food source for marooned sailors. Enderby has been cleared of all pests, but pigs, cats and mice still remain on Auckland Island. These destructive animals have decimated native plant and animal species, and the Department of Conservation is now investigating how to eradicate the remaining pigs from the island.
Due to their long isolation, Auckland Island pigs have become the only disease-free pigs on the planet, which makes them suitable for use in the treatment of diseases such as diabetes through pig-human transplants.
Is there a case for protecting the disease-free pigs on Auckland Island?
Acknowledgement: Stephen Horn/Department of Conservation.