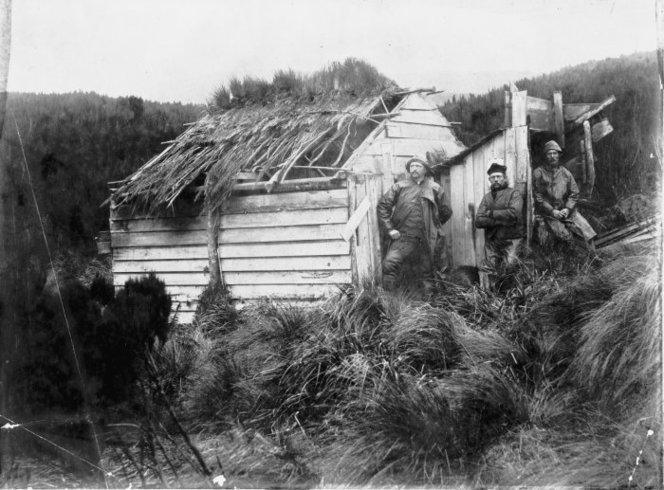 Because of regular shipwrecks and marooned sailors, castaway huts with food provisions were set up at points around the islands. The maintenance of these huts was abandoned by the New Zealand Government in 1923.
During World War II, the New Zealand Government was concerned that enemy ships might use the islands. Prefabricated huts were shipped to Auckland Island in 1941 and erected at Port Ross in the north and Carnley Harbour at the south end of the island. These were used as lookouts.
Acknowledgement: Dougall, William, b 1845. Hut on Campbell Island with three unidentified men. Judd, Norman: Photographs of Southern Islands; glass negs, photographs, postcards, all of Campbell Island; print of old hut, print of albatrosses. Ref: 1/2-117141-F. Alexander Turnbull Library, Wellington, New Zealand. https://natlib.govt.nz/records/22729718.