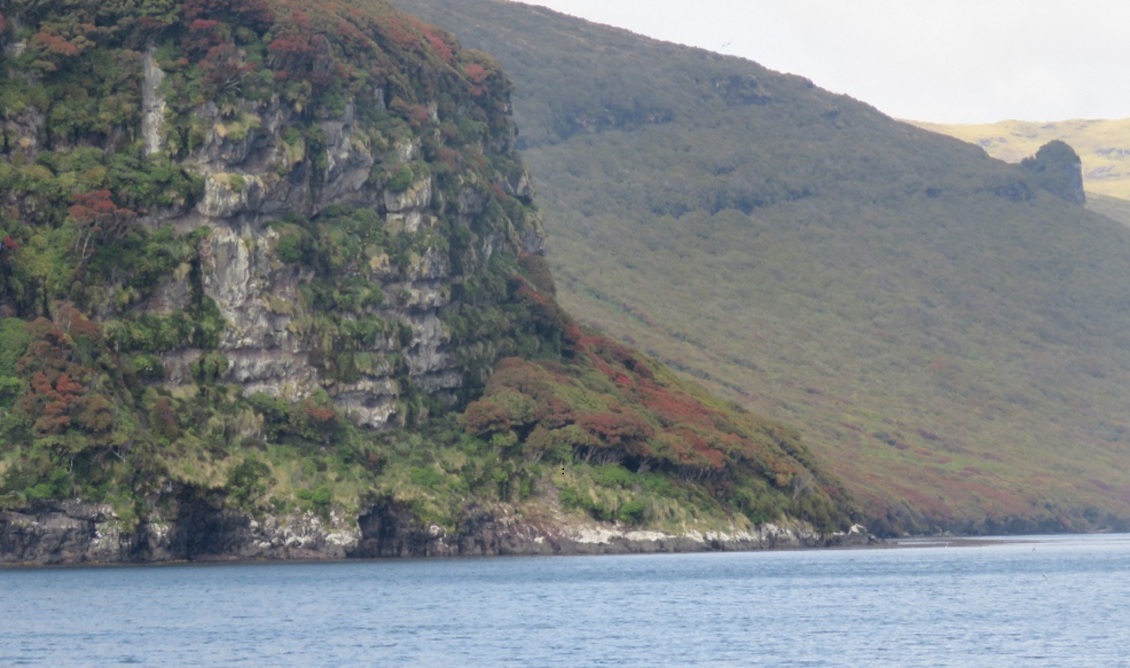 The steep, glacially carved, shores of the east coast inlets are formed from layers of basaltic lava. In many places columnar basalt can be observed. These columns were formed due to contraction when cooling. After the eruption, the top of the lava flow was cooler than the lava beneath it, so it cooled first, fracturing as it contracted. As the lava continued to cool, the fracturing spread downwards, forming long, geometric columns.
The image shows McLennan Inlet – a classic deep, steep-sided U-shaped inlet formed from a glacier eroding the basalt.
How do scientists know that these geological features have been altered as a result of ancient glaciers?
Image acknowledgement: Cherie Fenemor/Sir Peter Blake Trust